As well as the more frequent tests that you the user / responsible person for the building should carry out and document, you should also have your Fire Alarm equipment tested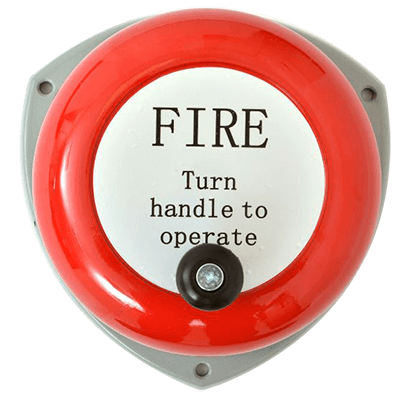 regularly to BS5839 Part 1.
The inspection and servicing should be undertaken by organisations with the appropriate competence. This can be assured by the use of organisations that are third party certificated, by a UKAS accredited certification body, specifically to carry out inspection and servicing of fire detection and fire alarm systems.
We can help with your fire alarm regular testing by implementing an attendance schedule to test your equipment and ensure your premises remains compliant.
Any testing carried out, either by you or your nominated third-party organisation, should be recorded in your fire equipment log book. This log book should be kept in a safe and readily available location in case visiting emergency services need to reference it.
Standalone Fire Alarms:
We can supply hand-held air horns, building/construction site Rotary Fire Alarm Bells and battery-operated site alarms which incorporate sounder and flashing beacons.
If you cannot see what you require, please contact us with your enquiry